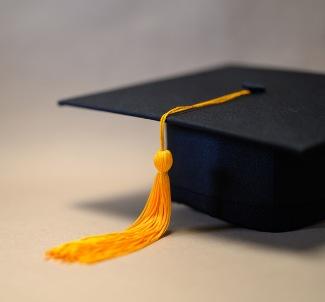 Class of 2021 Senior Portraits
Dear parents/guardians and graduates of the class of 2021:
I appreciate your patience and understanding as we begin the school year in a modified format. The yearbook staff and I have begun work on the 2021 book. Anticipate announcements posted through the Senior Google Classroom (code: ubdm2my) and social media.
The only opportunity for the Class of 2021 to take their senior portrait photo at Bayside High School will be from October 13th to October 23rd (excluding weekends) from 10AM to 3PM. This is APPOINTMENT ONLY. WALK-INS will not be accepted due to social distancing procedures. You must sign up using the link provided beginning September 29th until October 8th or until all spots are taken. Spots are first come, first serve and limited due to established procedure via the DOE and CDC.
**Please be advised, these dates are subject to change/ cancel pending announcements made by the city and/or Department of Education.**


https://www.signupgenius.com/go/10c054aafaf2aa31-bayside
There is an initial $20 fee to be paid at the time of your appointment. If a student is retaking their photo, the studio charges a $15 fee. On the day of your appointment, please ensure you arrive at your scheduled time. If you miss your appointment, we cannot reschedule you at Bayside and you would need to go to the studio in Forest Hills, Continental Studios.
When you arrive, enter via the side auditorium doors along 32nd AVE. You must wear a mask the entire time you are in the building, no exceptions. You must maintain social distancing at all times. If you are taking the gown/dress pose, wear a tank top or shirt with straps. Please arrive ready to take your photo; you do not have time to fix your hair and/or makeup. The studio will provide a code to access your photos on-line and I encourage you to select your yearbook pose on-line as soon as possible. I cannot access your photos!
Please be advised, all graduates should attempt to take a photo before Thanksgiving. We are working to extend this deadline and appreciate all attempts to take this photo prior to the break in December.
Thank you for your help and understanding regarding photos for this school year.
Please feel free to email me: akoehler@baysidehighschool.org with questions or concerns.
Angela Koehler
Bayside High School
C.O.S.A. /Yearbook Adviser/English & SWD teacher
2021 Seniors Google Classroom Code
Join the Bayside High School class of 2021 Google Classroom. The code to join is ubdm2my
College Visits
Virtual college session will run about 45 minutes or pending the speaker
You must register if a registration link is posted
Can only access the meeting link via the Senior or Junior class Google Classroom
SUNY Cobleskill - Wednesday, October 7th @ 1 pm - Registration Link
Boston University - Thursday, October 8th @ 1 pm
Stonybrook - Friday, October 9th @ 1 pm
Hofstra University - Thursday, October 15th @ 1 pm
Important Forms / Information for Seniors
College resources:
A Parent's Guide to College - from the NYC DOE. Parents_Guide_to_College.pdf
NextGenVest:
This is a free service being offered through NextGenVest to Bayside students:
How can I get help over text message?
Step 1: Go to

NextGenVest.com

and enter your Phone Number
Step 2: Enter your FREE CODE: NGVCQGY
Step 3: Ask your Money Mentor any questions you have about the FAFSA and Scholarships - even on nights and weekends!
What should you ask your money mentor?
Can you help me complete my FAFSA?
Can you help me reset my FSA ID?
Can you help me brainstorm a list of colleges that might fit me?
Can you explain the financial aid application process?
Can you find scholarships on Fastweb, Unigo, and Chegg that match me?
Homework Help:
Khan Academy - Students can make use of this extensive video library, interactive challenges, and assessments from any computer with access to the web. Over 3,100 videos cover K-12 math, science topics such as biology, chemistry, and physics, and even reaches into the humanities with playlists on finance and history.
FAQs:
College-Applications-SAT-Graduation
Q. How do I send Colleges "Teacher Letters of Recommendation?"
A. Only some colleges require these and the maximum is usually two. CUNYs regular freshman college application does not require them. Some SUNY schools and Private schools do require them.
To send teacher letters of recommendation you must first ask your teachers if they will write one for you. Then give the teachers stamped addressed envelopes made out to whatever colleges you are applying to. Give them any forms that the colleges may require. If the college does not have a form, they may want the teacher to write the letter on Bayside High School Letterhead. The teacher can also send a "Teacher Feedback Form" to the college (Teacher Feedback Form is available in Guidance). Make sure you allow plenty of time for the teachers to write and send these letters for you (at least 30 days before the schools deadline).
Q. How do I hand in College Applications?
A. Fill them out online on the college's website, at CUNY, SUNY, or Common Application. Then, hand in to your Guidance Counselor large stamped addressed (addressed to the colleges office of admissions) envelopes with a copy of any "counselor forms" needed. All colleges except for CUNY will require stamped addressed envelopes. CUNY will require your OSIS on the application, as well as for you to meet with your Guidance Counselor and fill out a "CUNY information sheet." Don't forget to pay the application fee online, and to send your SAT scores to each college "officially" from College Board.
Q. When do I hand in College Envelopes?
A. October-December only. Counselors will not accept application envelopes after the Winter Holiday Break.
Q. How many colleges can I apply to?
A. Please discuss this with your Guidance Counselor, as you should pick a variety of schools including "reach," "target," and "safety" schools in order to ensure that you get in to a place where you will thrive. Typically the limit for applications is:
Up to 6 CUNY schools + as many SUNY schools as you would like + a maximum of 6 other colleges.
All students are STRONGLY advised to apply to CUNY, as CUNY schools are the most affordable, and will automatically guarantee you a spot in a 4 or 2 year college depending on your GPA and SAT scores.
Q. When should my child take the SAT's for the 1st time?
A. Springtime (May or June) of their Junior year.
Q. How do I apply for financial aid?
A. You can apply for financial aid beginning January 1st of your child's senior year. At that time, fill out a FAFSA form online at FASFA . FAFSA is the form that ALL colleges will require to receive any type of need-based aid. Need-based aid is determined strictly by the family's annual income while merit-based aid is determined by the student's grades and SAT scores.
Q. Can my child walk in graduation if they do not meet the criteria for graduation in June?
A. No